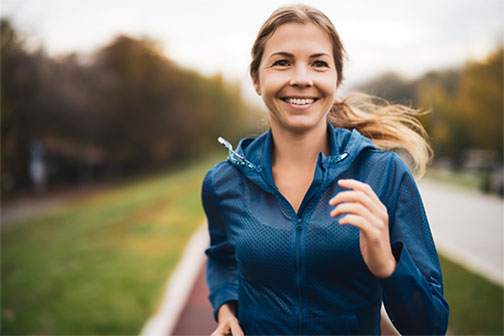 What do Tiger Woods, Kobe Bryant, and Maria Sharapova all have in common? They have all used platelet rich plasma (PRP) to treat an injury and get back to the sport they love.
Biologics such as PRP uses your body's natural substances to aid in the treatment of orthopedic injuries or conditions. In the field of medicine, there is still much to be discovered in the use of biologics, but patients are finding relief from pain and are able to return to activity by harnessing the body's natural ability to heal.
Our blood contains platelets. These platelets contain hundreds of proteins called growth factors that are very important in the healing of injuries. Platelet-rich plasma (PRP) is blood drawn from your body that is placed in a centrifuge machine to obtain a concentrate filled with these platelets and growth factors. The PRP is then injected into the knee to direct concentrated healing to the injury site.
PRP can be used to treat articular cartilage injuries, early osteoarthritis, ligament injuries, and tendon injuries in the knee. When rest, therapy, or medications have failed, PRP is a conservative treatment that can produce favorable outcomes.
Some advantages of using biologics in treating knee injuries include:
Safety of treatment
Use of natural healing properties
Minimally invasive treatment
Quicker recovery times
Delaying or preventing surgery
Biologics such as platelet rich plasma are providing safe, conservative forms of treatment for knee injuries. With the many advantages of this procedure, it is no surprise professional athletes are turning to PRP to get them back in the game.
Although there is still much to be discovered, many patients are finding relief from pain and a faster return to activities by harnessing the body's amazing ability to heal.
Milan M. DiGiulio, M.D. offers comprehensive orthopedic care for you and your entire family, specializing in Sports Medicine and arthroscopic surgery of the shoulder and knee. Dr. DiGiulio performs over 200 arthroscopic shoulder and knee surgeries each year, using the most advanced surgical technology. Dr. DiGiulio is an advocate of non-invasive, non-surgical treatment options such as Physical Therapy and Orthobiologics.