Physical Therapy for Orthopedic Injuries
We Specialize in Physical Therapy for Orthopedic Injuries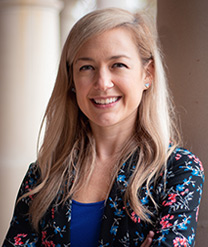 Heather M. Smith, DPT
Heather Smith, Doctor of Physical Therapy for the Performance Orthopaedic Surgery and Sports Medicine team. Dr. Smith specializes in Orthopaedic and Sports Medicine sub-specialization with Proaxis Therapy, a nationally accredited Orthopaedic Residency Program, with extensive training in post-operative rehabilitation of the upper and lower extremities. Dr. Smith is passionate about helping our patients feel better, move better and return to their desired level of function.
Read More
Physical therapy services are directed towards reducing our patients' pain and restoring their mobility. Our therapy services are offered to treat a variety of orthopaedic musculoskeletal conditions and post- operative care. Our physical therapy services are designed to meet our patients' individual needs. The physical therapy evaluation is performed and subsequent treatment and plans of care are tailored to fit each individual patient's particular set of goals.
Specific Services Offered in addition to Orthopaedic, Sports Medicine Rehabilitation:
Instrumented Assisted Soft Tissue Mobilization
The use of a handheld tool to aid in improving blood flow, removing adhesions and restrictions to injured soft tissue and musculature. This technique enhances the baseline healing process and can lead to faster recovery.
Selected Functional Movement Assessment
A clinical assessment of functional movement patterns to efficiently identify causes of musculoskeletal pain. SFMA is an efficient tool to identify limitations in mobility and/or stability to enhance a performance based program.
Functional Movement Screen
A screening tool to analyze functional movement patterns and detect asymmetries. This screen is used to develop corrective exercise to enhance physical performance and conditioning.
Trigger Point Dry Needling
A mechanical-device assisted technique to stimulate underlying trigger points, muscular and connective tissue for the management of pain and movement impairments.
Neuromuscular Electrical Stimulation (NMES)
The use of a device to transmit electrical impulses to the muscles, and causes them to contract. NMES is a successful adjunct to traditional strengthening programs to enhance muscular activation and recovery following surgery.